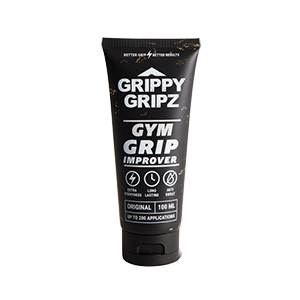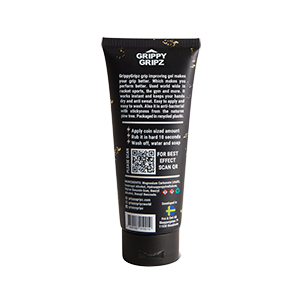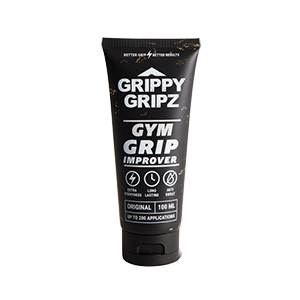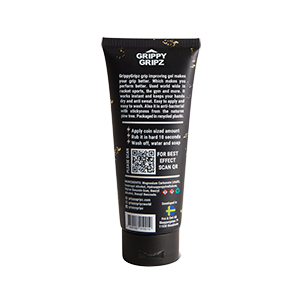 GEL – Gym Maxi
Offer Ends In:
1
Day
16
Hours
07
Minutes
37
Seconds
GrippyGripz grip improver for the GYM will seriously improve your grip and increase your results. The times of dusty chalk and loss of grip due to sweat is OVER. We've given liquid chalk a unique formula with just the right stickyness, still giving you the possibility to twist and turn. PERFECT for deadlifts, chins, rings, bench press and other situations where you want full control and contact. Let your muscles do the heavy lifting without worrying about the bar slipping out of your hands.
Developed in

Description
Additional information
Reviews (1)
Ingredients
Instructions
Description
Better Grip means Better Results at the gym. We know this. We also know that most people don't want to have dusty chalk messing equipment and clothes, neither does the gym. We don't think any other products, or other liquid magnesium competitors, deliver or can do what GrippyGripz Grip Gel does to your grip. In collaboration with SportScience in Sweden, numerous of tests and the help of athletes at the gym we've created an unique liquid magnesium product which will keep your hands dry and give you the perfect grip. We promise you more grip than other liquid chalk competitors. You will notice the difference. 
Ingredients: Magnesium Carbonate (chalk), Isopropyl Alcohol, Hydroxypropylcellulose, Styrax Benzoin Gum, Benzyl Alcohol, Benzyl Benzoate

Cautions:
Do not ingest, avoid eye contact and do not apply to open wounds or damaged skin. Keep out of reach of children. Keep away from sources of ignition. Only suitable for use in sports.It's a very safe product to use.