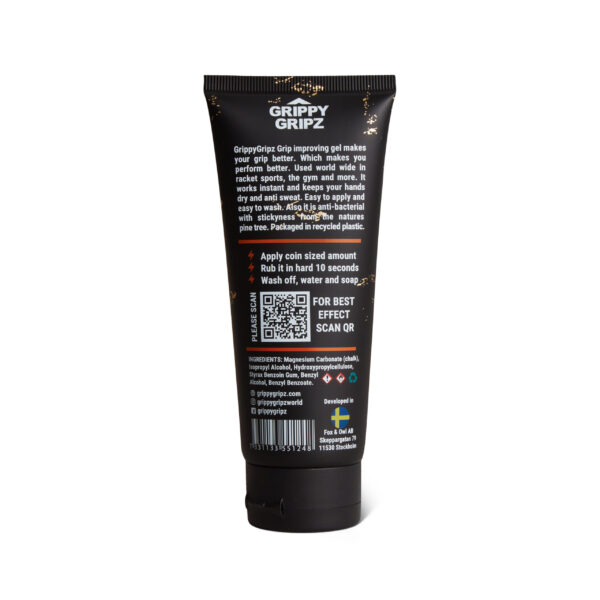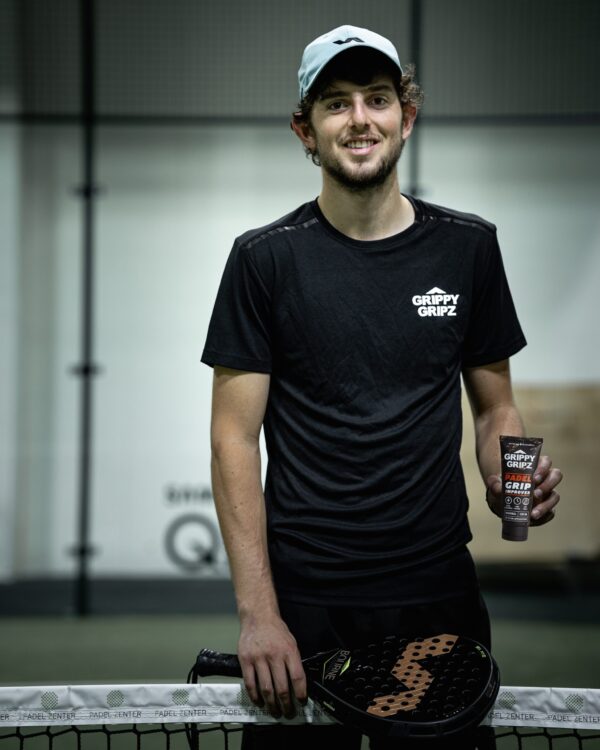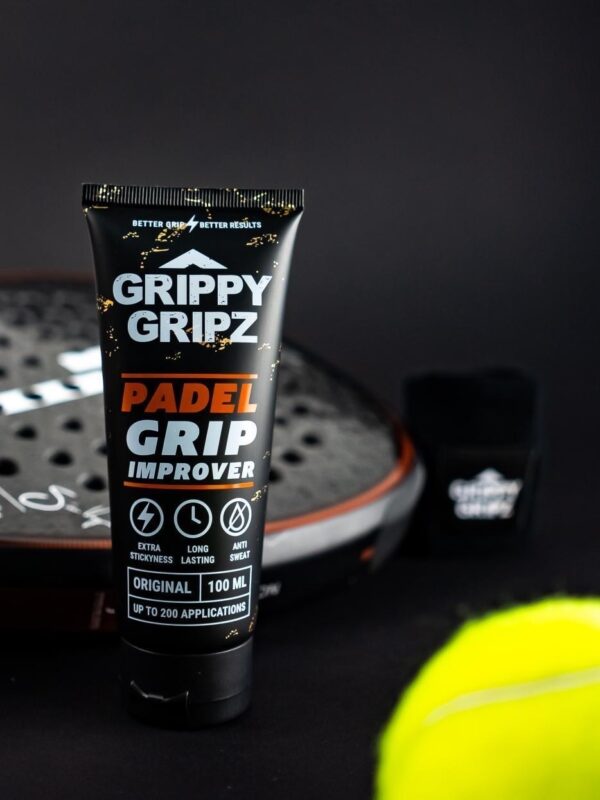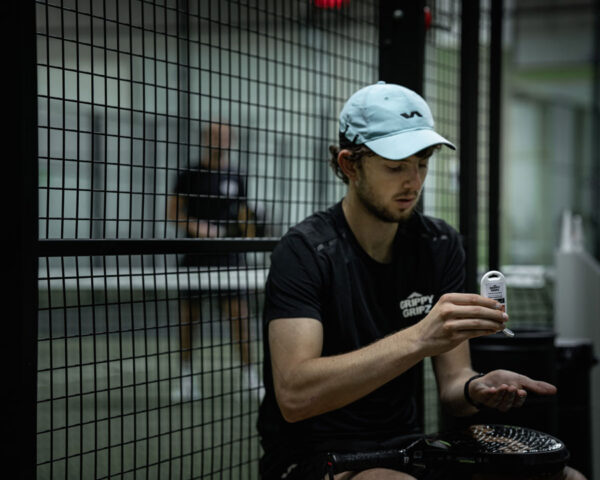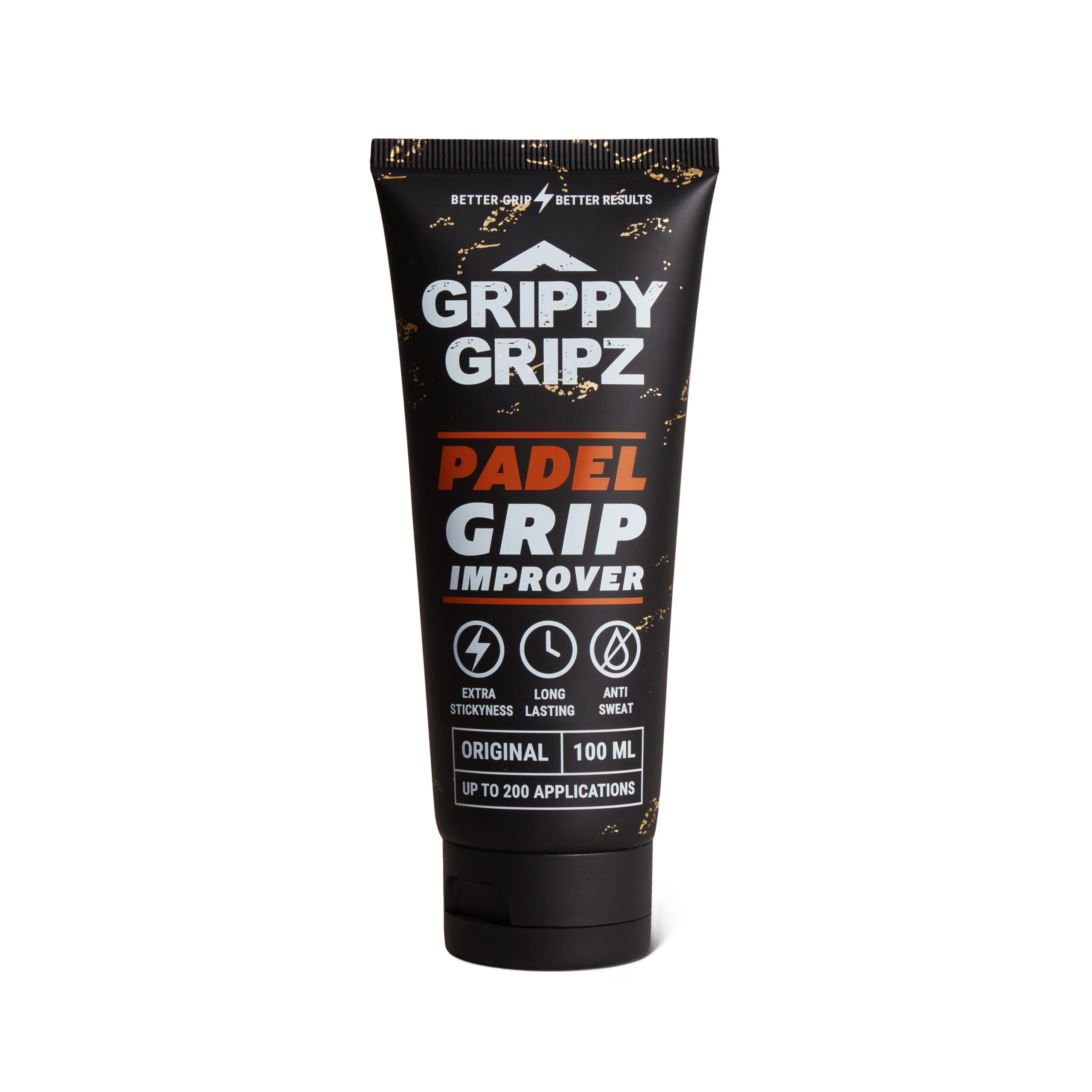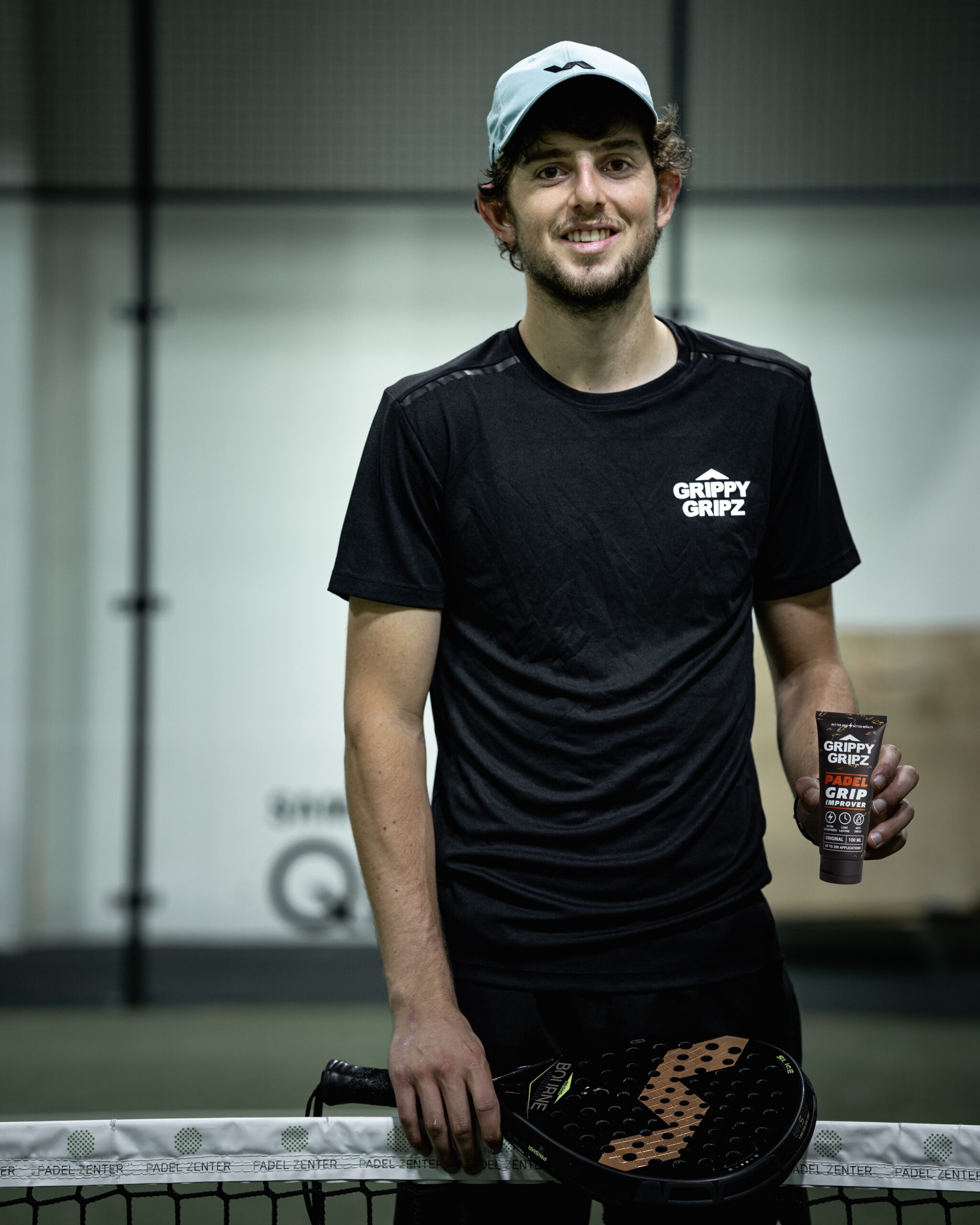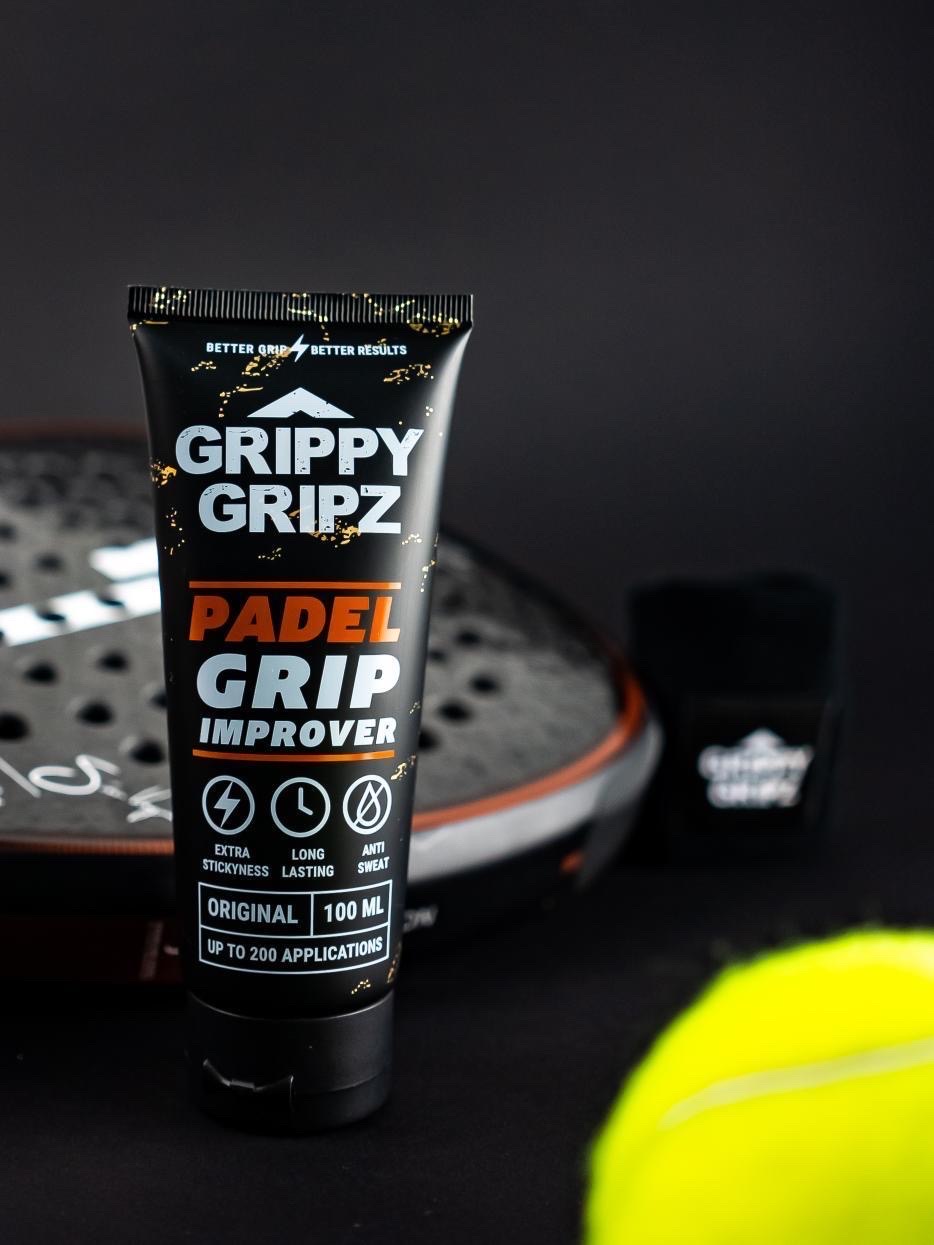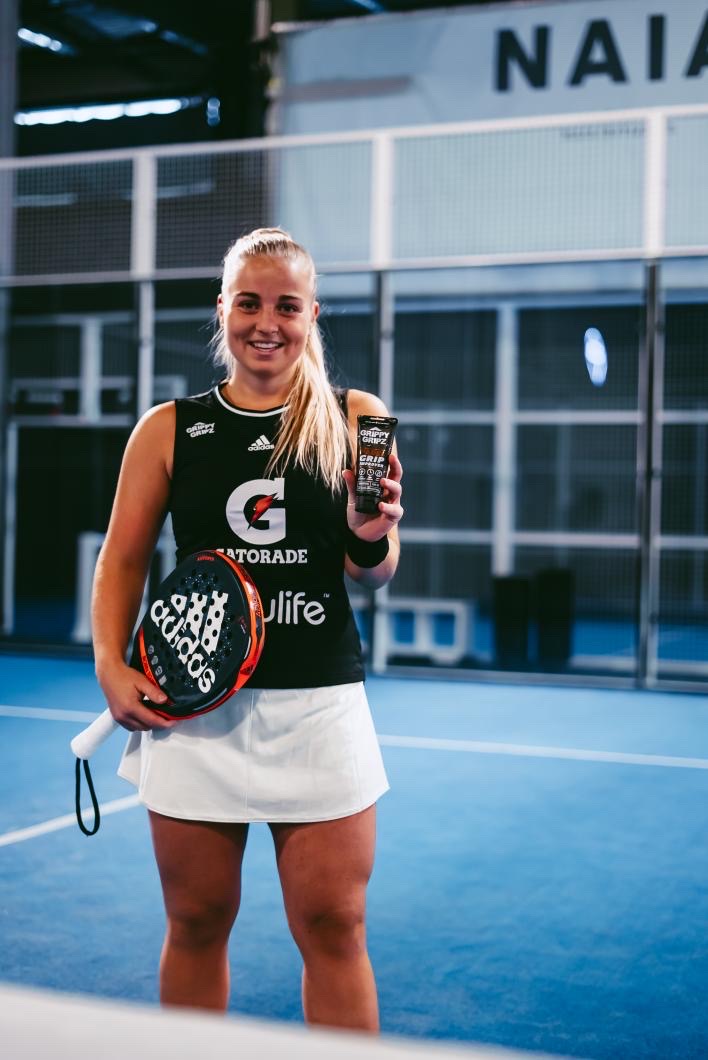 GEL – Padel GRANDE
Offer Ends In:
00
Days
19
Hours
26
Minutes
53
Seconds
On request we made this 100 ML Padel Grip Gel tube. Perfect for the padel player who plays a couple of times per week or that constantly has to give some to his/her friends. We heard you.
GrippyGripz professionaly developed grip improver for PADEL TENNIS will make any grip tape you have now work as a charm. Your grip will be on top, stay on top we guarantee it. The times of constantly changing your grip tape and the loss of grip, wiping off on your clothes due to sweat is OVER. We've done the science, we've done the tests and we have worked with the lab just to give you the right stickyness on your padel grip. This product is ultimate for you if you want to keep the possibility to twist and turn on your padel racket whilst fighting sweat.
Better grip – Better results
Developed in

Description
Additional information
Reviews (6)
Ingredients
Instructions
Description
Finally there's a BIGGER size. We heard you and we listened.
Looking for better grip in Padel? Don't want to leave anything to chance? We've set the new standard for padel players looking to get a better padel grip. This is because we believe that having a good grip is essential to perform on top. We don't believe you should have to change grip tape as often as you do. We don't think any other products deliver or can do what Grippy Gripz Grip Gel does to your padel grip either. In collaboration with SportScience in Sweden, numerous of tests and the help of padel players we've created an unique padel product which will keep your hands dry, anti-sweat and non-slip and a long lasting perfect grip. BETTER GRIP – BETTER RESULT.
Ingredients: Magnesium Carbonate (chalk), Isopropyl Alcohol, Hydroxypropylcellulose, Styrax Benzoin Gum, Benzyl Alcohol, Benzyl Benzoate

Cautions:
Do not ingest, avoid eye contact and do not apply to open wounds or damaged skin. Keep out of reach of children. Keep away from sources of ignition. Only suitable for use in sports.It's a very safe product to use.