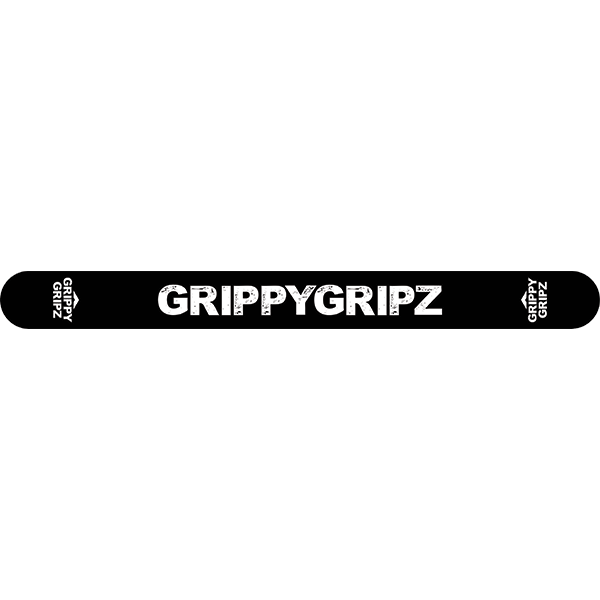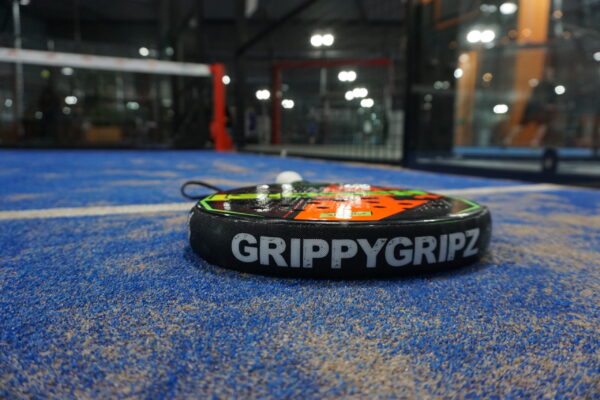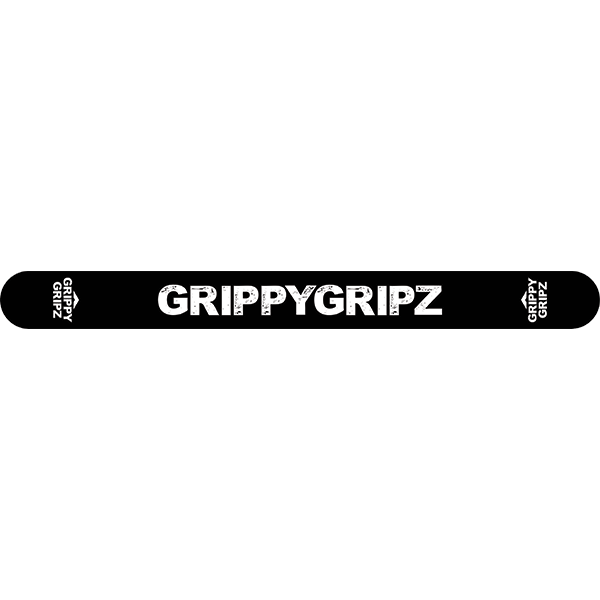 Protection Tape – GrippyGripz
€4.51
GrippyGripz padel racket protection tape is made specially for PADEL-rackets and will protect your racket from scratches and marks. A padel racket isn't cheap, so make sure to protect it with our padel protector. And why not do it with style? We've made customised padel racket protection tape that stand out. Make people know what you're about on the court!
Designed in

Description
Additional information
Reviews (5)
Measurements
Instructions
Description
Our 0,30 mm nobbed tape protects your padel racket from scratches and cracks. Even a small crack can have huge impact on your rackets performance.
Two GrippyGripz logos and GrippyGripz text in the middle. See instructions on how to easily apply.

Apply when you are not stressed. We really and strongly advice you to use a heat gun, gas burner or gas stove. Returns will not be accepted if you don't use this. You want high temperature and really heat up the glue and protection tape. Keep it 7-10 cm from the flame and then press the tape to the racket. Second option is to use a hair dryer, but make sure to really put heat on it. Avoid having the tape in too cold temperature. If tape loosens from the glue, heat the glue up with a hair dryer and press down the tape, or add extra glue. This is often caused by temperature changes.